Kimberly Ford is a registered mediator in the State of Alabama. She also contracts with other registered mediators to ensure mediation services are available to those who desire said service quickly.  Mediation Services can cost significantly less than taking your case to court. Mediation is an assisted settlement negotiation in which a mediator facilitates negotiations between the mediating parties and assists in any attempt to reach a settlement. The mediator is an impartial third party and does not have the authority to impose a settlement on the parties. The mediating parties are responsible for reaching a mutually acceptable resolution of their dispute. Mediation is private and confidential.
About Fordumas LLC Mediation
Kimberly Ford
As a mediator, Kimberly A. Ford remains impartial as she assists disputing parties in communicating with one another, thereby helping them reach a mutually acceptable resolution to their dispute.  As an attorney, Kimberly represents clients in matters before the courts.  Because of this, she knows first-hand the advantages that come with Mediation.  Kimberly strives to provide a strong platform for resolution-centered communication.  Kimberly  is listed on the Alabama State Court Mediation Roster.
Toni Hawkins
Toni Hawkins has been mediating since 2012 in Madison and surrounding counties in North Alabama.  In addition to serving as a volunteer mediator for Madison County District Courts, she also privately mediates a variety of family conflicts, workplace conflicts and performs EEO mediations.  Toni is listed on the Alabama State Court Mediator Roster.
Toni's backgrounds in Psychology, Health Care, and government honed her listening skills and gave her the platforms to exercise her natural inclinations towards helping people.  Her genuine interest in people conveys to her clients during the process.  Toni is a very client-centered mediator that builds the process around making the parties comfortable, educating and guiding them through the mediation process and ultimately empowering them to make decisions and choices that will allow them to move forward.  She works very hard to make sure her mediation clients have an environment conducive to a positive, productive exchange of information, communication of feelings and ideas and ultimately resolution.  Toni feels that resolution doesn't always come in the form of an agreement or settlement.  Sometimes resolution can be the result of having a safe, neutral environment to communicate and that can be enough for some clients.
As a team, Kimberly's and Toni's strengths combine to provide their clients with the professional objectivity, personal optimism, and choice of mediation styles that best suits each clients' needs.  They provide an approach unique to the North Alabama area.
Private and Court Ordered Mediation
Appellate Mediator
Civil Matters
Breach of Contract
General Business Disputes
Covenant Non-Compete
Divorce/ Domestic Relations
Employment
Federal Claims
Government Contracts
Personal Injury
Small Business
Wills and Estates
Entertainment Law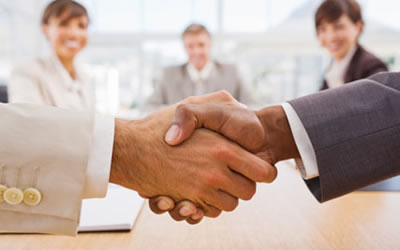 Disclaimer:  No representation is made that the quality of legal services to be performed is greater that the legal services performed by other lawyers.